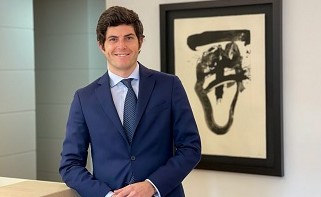 Juan Moncada
Managing Associate
Juan Moncada is a managing associate of Cases&Lacambra. He is a member of the Real Estate Services group in the Firm's Madrid office.
Juan has an extensive experience in all legal aspects of the real estate investment, with expertise advising cross-border transactions and having an in-depth understanding of the real estate corporate-legal advice.
His professional background allows him to provide a comprehensive service, including advice on the civil side of real estate and urban regulation, as well as tax, corporate and environmental matters. He has advised on numerous transactions involving the development, sale and acquisition of real estate portfolios, as well as tailor-made advice for all types of real estate wealth.
Juan has advised on real estate and corporate aspects of transactions, involving both, share deal and asset deal, business units and their combinations and comprising any kind of real estate assets, among others: (i) hotels, (ii) offices, (iii) shopping malls, (iv) commercial and industrial premises, (v) logistic developments, (vi) residential buildings, (vii) rustic or urban land plots, under construction or subject to development, etc. His advice also includes the restructuring and implementation of business alliances and joint ventures.
Before joining Cases & Lacambra, Juan developed his career in the Real Estate department of Garrigues in Madrid (Spain) and is a member of the Madrid Bar Association since 2010. He is the author of papers published in specialized magazines.
Double Degree in Law and Business Administration.
CUNEF-University Finance and Business management Studies.
Member of the Madrid Bar Association. 
Energy & Infrastructures.
Family Offices /HNWI.
Industrial Manufacturing and Logistics.
Real Estate and Construction.
Tourism and Hospitality.