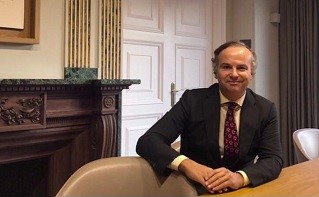 Pablo Echenique is a Partner at Cases & Lacambra in Spain. His practice is focused on Corporate & M&A with special emphasis on energy and infrastructures.
Pablo has nearly 20 years of professional experience and has been involved in numerous complex corporate and finance transactions mainly in the energy, infrastructures and construction sectors across Latin America, Europe, the United States, China, South Africa, Israel, India and the Middle East.
He holds a degree in Law from the Autonomous University of Madrid and a Master's Degree in Law (LLM) from IE Business School. He began his career at Uría Menéndez, where he practised for more than 7 years advising on M&A (of companies and assets), shareholders agreements/joint ventures, financing transactions, sale and leasebacks, and corporate restructuring, especially in the infrastructures, real estate and finance sectors.
He also worked for more than 7 years in the office of the General Counsel of Abengoa, a multinational energy/environment services conglomerate, at a time of an important international expansion, when he had the chance to advise on numerous matters related to energy (M&A, cross-border transactions with equity partners, and Corporate and Project Finance, amongst others). More recently he broadened his expertise in renewable energy, as General Counsel of Alfanar Energía España, the Spanish branch of the Saudi industrial company, Alfanar Co.
He is also active in academic activities and is currently a Professor of Business Law at IE University. He has also lectured in "bespoke company programs" at Georgetown University (Washington DC).
He appeared as a "leading individual" in the first list of corporate lawyers in the Iberian market published by The Legal 500. He is also a fellow of the leadership forum, Aspen Institute España.
Pablo has also collaborated as an author in various international publications such as the IPCL Cross-Border Constructions & Projects Handbook.