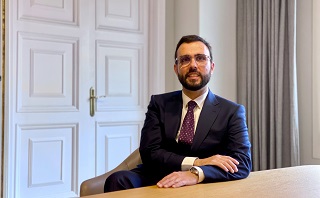 Jaume Perelló is a partner at Cases & Lacambra. His practice is focused on Tax Law.
Jaume has an extensive professional career and specialises in corporate and high net worth individual tax advice. He has participated in numerous business restructuring transactions and the generational succession of family businesses and estates. He has extensive experience in the taxation of real estate transactions and in advising companies in the real estate and hotel sector.
He holds a degree in Law and Economics from the Pompeu Fabra University of Barcelona. He completed his studies with a Master's degree in Tax Consultancy and Management from ESADE Business Law School.
He has developed his professional career at Cuatrecasas, where he acquired extensive experience advising multinationals and family businesses on corporate taxation, real estate taxation, tax planning and business restructuring, as well as tax inspections and the negotiation of contracts. In addition, he has been recognized throughout his career by several legal directories for his Family Business practice.
He is a lecturer at the Barcelona Technology School and has taught at ESADE Business & Law School.
He is co-author of the publication "Spain – Plans Regarding Digital Tax". International Transfer Pricing Journal, 2019.
He is the author of several articles and publications in specialized magazines, Vía Inmobiliaria and Legal Today, among others.