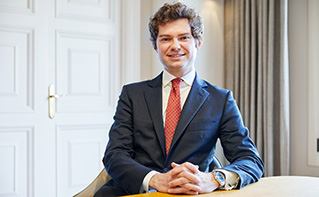 Bojan Radovanovic
Partner
Bojan Radovanovic is a Partner at Cases & Lacambra in Spain. His practice is focused on Corporate & M&A and on the Financial Services Group, specializing in financings and debt restructurings.
Prior to joining Cases & Lacambra, he was a lawyer at Uría Menéndez's corporate and commercial practice group, based in the Barcelona and the Beijing offices. From 2014 to 2015 he was based in the Beijing office, focusing on the Asian practice of the firm. He was a member of Uría Menéndez's Asia-Pacific desk and its representative at the Barcelona office.
He provides legal advice to both Spanish and foreign companies, investment funds and financial entities on mergers and acquisitions, company law and banking & finance.
He has a wide experience in complex transactions involving the sale and acquisition of companies and assets, advising both buyers and sellers, and in competitive (i.e., controlled auctions) and bilateral M&A processes. A large number of such transactions have been cross-border M&A deals, with several jurisdictions involved, most notably in Europe, Latin America, and Asia.
He regularly advises on a wide range of company law matters, including the structuring and negotiation of shareholders' agreements, as well as shareholder conflicts.
He has been involved in several debt financings and refinancing relating to real estate groups, hotel groups, and industrial and infrastructure companies, advising both creditors and debtors.
He is the author of papers published in specialized magazines.
He is a regular speaker at seminars and conferences pertaining to his field of expertise and has lectured on "Company law, mergers and acquisitions (M&A)" in the Master's Degree in International Business Law (DIN) at ESADE Business School (academic year 2018 – 2019).