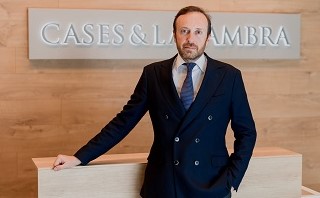 Miguel Cases
Co-Managing Partner
Miguel Cases is the co-managing partner of Cases&Lacambra. He leads Markets&Financial Services Group of the Firm and is qualified to practice both in Spain and the Principality of Andorra.
He has extensive experience advising credit institutions, investment services firms and regulatory authorities. He acts regularly as key legal counsel for major financial institutions, public administrations and public and private investment funds in the structuring of financial transactions, derivatives, financial sector reorganization M&A deals and special situations. In the latter topics he has participated in several of the most cutting edge transactions in the past years.
His practice includes the regulation of the financial sector where he is an expert in the legal framework and regulatory environment applicable to entities subject to prudential supervision, especially those rendering financial and investment services. Furthermore, his practice extends to special situations and turmoiled entities.
Miguel is frequently involved in cross-border asset recovery matters were complex litigation is involved and has acted as an arbitrator in finance-related matters.
He is a regular lecturer in international business schools in his specialty areas with a particular focus in financial instruments that replicate cash flows. He has participated in the drafting of standards for master netting agreements, in the regulation of netting and financial guarantees and in multiple regulations of the financial sector.
Before founding Cases&Lacambra he worked in several banking institutions and in a major Spanish law firm.