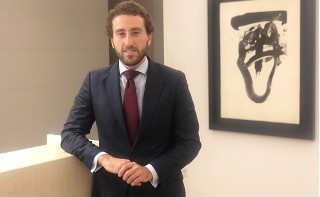 Fabio Virzi
Partner
Email: fabio.virzi@caseslacambra.com
Telephone: +34 678 216 263 / +34 91 061 24 50 / +34 93 611 92 32
Languages: Catalan, Spanish, English and French.
Fabio Virzi is a Partner of Cases & Lacambra in Spain. He is a member of the Litigation and Arbitration practice at the Firm's Madrid office.
Fabio has extensive an experience advising all kind of clients in the resolution of civil and commercial disputes, both in the pre-litigation phase and during the proceedings.
He specializes in civil and commercial litigation before the Spanish Courts and has an extensive experience in matters relating to obligations and contracts, noncontractual liability, corporate affairs, unfair competition, directors' liability, shareholders disputes, amongst others.
Fabio is an expert on litigation relating to the finance, banking, construction, and insurance industries sectors, as well as to M&A transactions and private equity.
Furthermore, Fabio has a strong track record in the enforcement of national and foreign judgments and awards, as well as in asset tracing and recovery. Indeed, Fabio has been appointed by FraudNet (a global association of leading attorneys in the area of anti-fraud, organized under the umbrella of the International Chamber of Paris /Commercial Crime Services) as FraudNet future for Spain.
Before joining Cases & Lacambra, Fabio worked in the litigation and arbitration departments of Uría Menéndez, Garrigues, Landwell-PwC and Ontier.
Fabio is a regular speaker at seminars on procedural law and arbitration, and he is a lecturer at the Instituto de Empresa (IE Law School) in the Master in International Business Law and in the "Master en Asesoría Jurídica de Empresas".
Fabio is fluent in Spanish, French, English, Catalan and has basic knowledge of Italian.