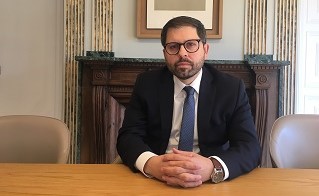 Jose Piñeiro is a Partner of Cases & Lacambra in Spain. His practice is focused on Litigation and Arbitration.
With more than 12 years of experience, prior to joining the Firm, Jose has developed his professional career at Cuatrecasas in the litigation department, mainly in its Barcelona office, but also in its Madrid and Palma de Mallorca offices.
Jose has a wide expertise in banking litigation, representing national and international financial institutions. He is also an expert on consumer protection.
His experience includes legal assistance in judicial and arbitration proceedings in the field of civil and commercial law. He is specialized in cases of contractual and non-contractual civil liability in the fields of sports, insurance, construction and corporate disputes.
He is also specialized in damages claims for antitrust infringements.
Alongside his professional career, he is a lecturer in the Civil Law Department of the University Pompeu Fabra since 2008. He has lectured in several programmes related to Sports and he is member of the faculty of the Master in Sports Management of the Barcelona School of Management (UPF) from 2009.
Law Degree
University Pompeu Fabra
Master in Business Law
University Pompeu Fabra
PhD in Civil Law
University Pompeu Fabra
Member of the Barcelona Bar Association
Antitrust Damages.
Banking Litigation.
Insurance.
Sports & Entertainment.