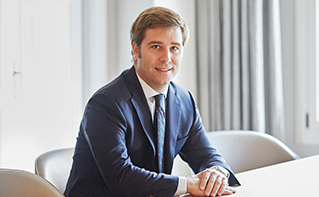 Ernesto Lacambra
Managing Partner
Ernesto Lacambra is the Managing Partner of Cases & Lacambra and leads the Tax practice group.
He began his career at Garrigues' Tax practice in 2002 before joining Cuatrecasas, where he worked from 2003 to 2013.
In 2008 and 2009 he worked for the British firm, Clyde & Co, in their Dubai office where he gained significant experience in Arab investment transactions in Spain and vice versa.
Ernesto Lacambra specializes in advising multinational groups, private equity firms and international and Spanish investment funds, with a focus on the international tax planning of cross-border investments. He has an extensive experience on mergers, acquisitions, and reorganizations of multinational groups, particularly of Spanish holding companies for Latin American groups, and on investments in Spain of European, American and Asian investors.
He also has  an extensive experience in advising high net worth individuals, family offices and large national and multinational business groups. He is an expert in tax inspection procedures, and advises on transfer pricing regulations, i.e., reorganization of the value chain, litigation and masterfile documentation.
He regularly lectures at international business schools on international taxation matters and bilateral investments between the Middle East and Spain.